[responsive]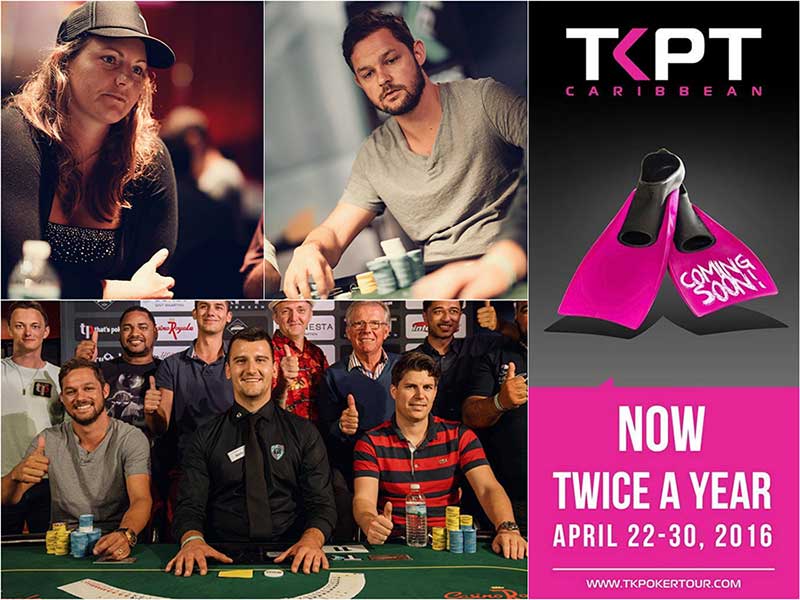 [/responsive]
The next TK Poker Tour Caribbean will take place already in April 22-30, 2016.
TK Poker Tour Caribbean is organized by poker organizer Thomas Kremser. Kremser has have been running poker tournaments on St. Maarten since 2003, every year around Thanksgiving in November. Next year, the TKPT will stop twice in SXM: April 22-30 and in November 2016.
According to Thomas Kremser, St. Maarten offers the perfect conditions, sun, beautiful beaches, excellent food and direct flights from many cities in the US and from Europe.
How to join?
Qualify online through online and offline satellites or book your all-inclusive package at tkpokertour.com
Local players are welcome to join the event. Tournaments usually start at 6 pm, registration is always open one hour before the tournament, including late registration until 9:00pm.
Read more about Thomas Kremser and the event in Daily Herald
https://www.thedailyherald.sx/supplements/36-check-me-out/53581-hotseat-thomas-kremser
About TK Poker Tour Caribbean
Facebook: https://www.facebook.com/tkpokertour/
Website: http://tkpokertour.com/